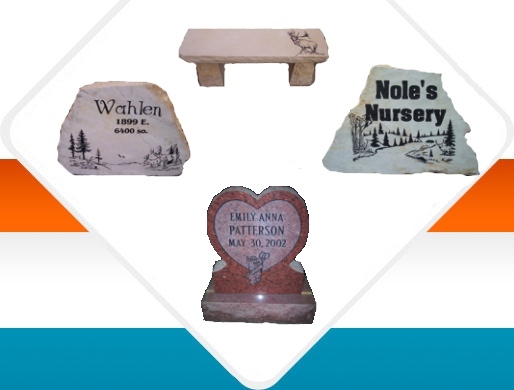 Frequently Asked Questions






Pioneer Monument FAQ







Q: How long should I wait before ordering a memorial? What is the average production time?

A: Memorials can be ordered at any time that is most convenient for your family, including pre-need memorials that can be installed upon completion or held in our shop and installed after death. If purchasing a memorial for a recently deceased person, it is generally recommended to allow 3-4 months to let the grave settle. Typical production time for a memorial is approximately 2 months after placement of the order. This period of time can overlap with the time allotted for settling of the grave.

Q: What factors affect the cost of a memorial?

A: Most prices are determined primarily by the size of the stone, its type (i.e., bronze, flat, upright, etc.), and its color. Included in the price are your choice of design, lettering, layout, and engraving. Portraits, vases, and other items are available at an additional charge.

Q: Is it possible to customize the design of a memorial?

A: Yes. We have a wide selection of standard designs (including local and regional designs), as well as several clip art catalogues to choose from. We are also happy to incorporate any artwork or custom design you'd like to bring in for a nominal charge.

Q: What colors of granite are available for use in memorials?

A: Typical memorial colors include grays, browns, reds, pinks, and blacks; bronze markers are also available.

Q: Do all cemeteries have the same requirements for grave stones?

A: No, each cemetery has different requirements for memorials. Some cemeteries only allow flat or bronze markers, while other will allow a mix of flats and uprights. Also, each cemetery has its own requirements for the installation of the stone. As these factors can affect the cost of the memorial we encourage you to ask our sales representatives concerning the regulations at a particular cemetery.
Click Here